Welcome to kontrabassstaender.de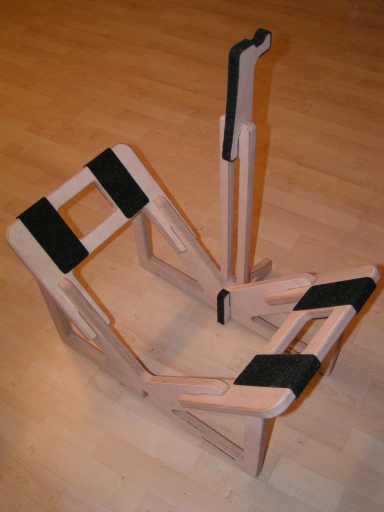 At present we only sell one product (in two variations), but it is really worth its own shop:

With the well-designed bass-stand.com upright bass stand, you can store an upright bass. This stand is space-saving and free standing.
NEW!
In co-operation with professional orchestra musicians we can present now the new refined bass stand II:
With new designed, stable, but sufficient flexible backrest, so that the bass is secured against falling to the rear.
Additionally with integrated bow holder!
The new stand was somewhat more largely dimensioned, so that also orchetsra five-string basses find well therein place.
Now with durable bag!
"It is the most uncomplicated, simple, but even so stable bass-stand I know" -
Prof. Klaus Trumpf, Potsdam, Germany